What to do if you're Budget Exhausts in a Foreign Country
|
You really find the problem when you have fall short of money. Eve in the most courageous adventure traveler has the fear of running out of money while in a foreign country. The fact that this situation turns in to awful circumstances, with the feeling of anxiety and depression forced used up a bank account.
What is the best way of action if you are suddenly broke, in a country not your own?
The traveler should get a cash advance on your debit card. You can go to the nearest bank to get money in advance but that it is entirely up to the bank account and the debaters .Still, this is the easiest way to get money. You should always notify your bank and credit card lenders that you will be traveling overseas, to get a security hold.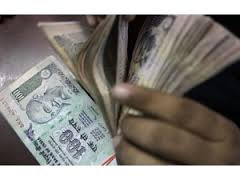 You may also save your money having to purchase travel insurance, which is always a good idea for long-term or adventure travelers.
If you got the family member or friend you can trust with your checking or savings account number, have them keep it on file so they can make an emergency deposit, if necessary.
There are also some visas company offer prepaid Travel Money cards. These can be used in an ATM like a debit card, but function like traveler's checks. They may also be reloadable feature. The only drawback we find that prepaid cards easily lost, stolen, or chewed up by an ATM
If u get caught in a serious trouble, are seriously ill or injured, or in a natural disaster, The U.S. government offers financial assistance and/or repatriation loans. The American Citizen's Services & Crisis Management (ACS) is linked to U.S. embassies and consulates all over the world.
The U.S. repatriation program is federally-funded, and helps needy or ill persons return to the States. The traveler must apply from the American Consulate or Embassy nearest you at the time.
The traveler should register yourself  with the U.S. Department of State if you're traveling anywhere  abroad or engaging in high-risk activities