3 Things to Take Care of Before moving from Japan
|
Every year, millions of Japanese start calling another country their home. They do this for their own reasons but that's not the point here. Instead, we are giving you some basic guidelines for moving from Japan. Below are a few things you should take care of before making your move!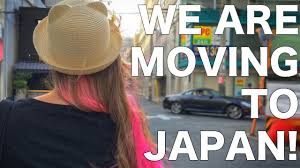 Language
Communication is essential, especially when you are in a foreign country. Before you move in another country, you better practice and learn their native language. Try to take intensive language lessons once you arrive as it will help you with linguistic transition.
Real Estate
Moving from Japan after so many years can be tough. It can get even worse if you don't plant roots in the country you want to move by taking care of a home and a car. Give it some time and don't make any purchases after you spend at least a year there.
This is enough to learn about their culture, custom and business atmosphere. There are some complex rules about property and car ownership you should know about. This will ease up registration and paperwork. Plus you may want to weight the import taxes and costs of getting your things shipped there. Compare the costs of getting your things shipped vs. buying new ones there.
Tax and Insurance
When you move into another country, you need to pay the tax back in Japan as long as you remain a citizen there and have an income. Moreover, you may want to keep your current health insurance plans even after moving from Japan. If you don't and plan on getting insured in your new homeland, you better inform the authorities to avoid any complications. Take care of your bank and utility bills as well. lastly, don't forget your mail. While you are working out things, give the companies a post office box or a relative's address.