Best Things to Do in Spain
|
Planning to spend your holidays in Spain? Don't know what to do in Spain? If so, you're at the right place. Recognized for its gastronomic cuisine and bustling nightlight, Spain is home to many world-class art museums. From sipping espresso to eating delicious paella and tapas at a restaurant along a tree-lined street, there're a number of amazing things you can do there. Whether you want to play paintball game or stroll in the streets, Spain is an ideal country to make your holidays remarkable.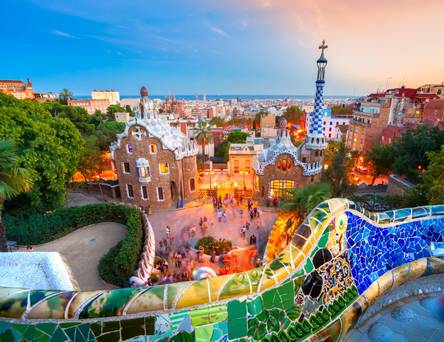 Balearic Islands
If you want to unwind your mind and body, be sure to visit Balearic Islands. It is consisted of four small stunning islands that provide you with an opportunity observe nature from close quarters. This place has everything you would expect from a peaceful holiday destination. It's a complete package for you to stay closer to nature.
Visit Seville
Recognized for flamenco dancing, Sevile is a very famous city located in the southern Spain's Andalusia region. Its popular tourist attractions include Alcázar of Seville (iconic Moorish Renaissance royal palace), Seville Cathedral (gothic structure with stunning bell tower), Plaza de España, and Giralda. If you want to explore Spain's culture and historic landmarks, be sure to visit this city.
Costa del Sol
Comprising coastal communities and towns, the Costa del Sol is located between two lesser-known coastal regions, the Costa Tropical and the Costa de la Luz. There are a plethora of fun activities you can do there to make the most of your stay in Spain. You can visit a marine park Selwo Marina or spend quality time sitting on the beach with tranquil water.
Have something more interesting to add to this story? Please feel free to let us know your thoughts in the comment section below. We always love hearing from our visitors.