How to Plan Your First Solo Trip
|
when you are making plans of solo travel. The first question rises into your mind. Should you book everything in advance?
Deciding where you want to go for solo trip.
If you are not accustomed to travel alone, so you select your destination makes you comfortable. You must familiar with the native tongue. U can easily find the transportation at that place or not.
Convincing your family to let you travel alone
We find the common trouble for solo trippers is dealing with travel-wary parents, irrespective of their age. To handle this issue, you should present the solid plan. You should prepare the solid answer all their quarries. Your intension should be positive about travelling. The friends and acquaintances who is living over there is a great advantage for you.
Planning ahead How to get there and where to stay
Firstly you have to make plan where you want to go. It will build up your confidence. The traveler reserves a place to stay at least for the first night. It also based on your budget. You can also search different websites. You can also read reviews written by regular contributors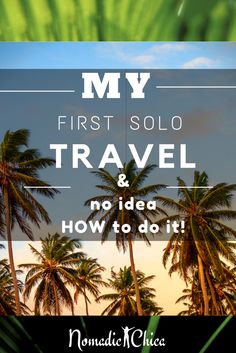 Packing  smart.
You going to be lugging your own luggage the entire trip, so you can take the single backpack (the easiest to carry around), and pack it as light. You should avoid carrying valuables as much as possible, keep a journal to record your travels, and most importantly you should keep a good book that can withdraw your attention away from the discomfiture of eating alone
Keeping in touch.
During your journey, keep in touch with your family and friends during your trip is a great way to deal with loneliness while traveling alone. You can share your experiences on social media too and keep connects with your family too.
Trusting your gut
While solo travelling you should not comfort zone. It is important to remember your gut all the times. If you struck any problem try to come out as soon as possible.