When do You Need a Proper Tour Guide
|
To travel with the proper tour guide is great fun and value of true essence of learning and enjoy the knowledge we believe in the fundamental fun and value of hitting the road with only your wits and experience
When to Hire a Guide
When you have very little time.
The expert guide can give you clear vision any visiting the attractions places. The tour should be proved valuable and get more experienced .the right guide can give you a customized and thrilling blitz through the destination of your choice.
When visiting ports on a journey.
The tourist guide showed up at the ship ahead of time with a comfortable car, and proceeded to drive her and her companion up into the hills to a remote and little-known waterfall and beautiful natural scenes
When revisiting a place.
The expert guide gives you the better guide who can give you an offbeat look at a familiar place.
When visiting dangerous or chaotic locations.
The objective has a reputation for dangerous or unpredictable street life. The expert guide not only save you time, but also keep you safe and out of tight spots.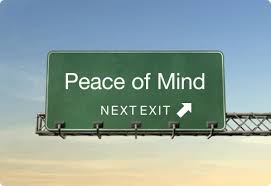 When visiting extremely popular locations.
A good tour guide will always know the best hours to visit attractions, with the  tricks and tactics that will help you get the most out of travel to a heavily visited location. You can also inquire if the guide has special access or rates.
on long stays.
You can hire a guide late in your stay when you have exhausted most of the obvious attractions and want to seek out a deeper, more informed or more intimate knowledge of a place.
When visiting historic destinations.
 An educated tour guide can offer a depth of experience and knowledge to the historical and cultural experiences. A good guide can explain the stories behind the complex carvings
on an adventure trip.
unless you are an absolute expert at your chosen adventure, hiring a guide may be a matter of life and death.
When language barriers are likely to be severe.
A local tour guide who does speak your language can be invaluable in countless ways. When choosing a guide, try to chat with the guide on the phone to determine how strong his or her command of your language really is.
To hand off the logistics of travel.
The hassles of obtaining tickets, making reservations, checking operating hours, figuring out options when you have problems — all of this is easy stuff to a good tour guide
When you don't want to drive.
The hiring of the good travel guide to save you a lots of hurdles face during the journey and useless distraction.
On hikes or a nature trip.
The expert guides is ully aware of the natural beauty of nature  useful plants and  adorable animals .