Why you need a Traveling Agent
|
In the modern age, every profession is associated with the some kinds of persons. It would be best experience when you do work with the travel agent. It usually charges money to provide the best services to their customers. They payments come through hotels and wholesalers, meaning you can tap into a free service. When you are planning for a trip with a travel agent it will save you time, money, and hindrance during journey. The guide will take you that place will you really enjoy the aesthetics of nature, and take view the beautiful scene. Your trip becomes more worthwhile.
You're Traveling with a Group
It is always easier to use a travel agent, if you are travelling with the people group that involves organizing travel for multiple people. The traveler guides you in a better way. He is fully aware of all the places. You can hand over all the responsibility of changing that booking to a travel agent, instead of that try to fix it on your own.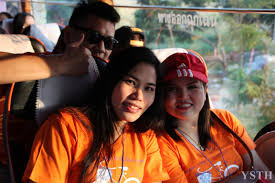 You're Not Sure Where You Want to Go
When you are visiting the unknown place it can take lots of time and effort. An experienced travel agent can help navigate you toward what you are looking for. The suppliers offer you better rates what discount sites are offering. If you have already experienced with the agent over and over for your travel, they become familiar with you and your needs, which makes it easier for them to help you pick out a spot you will absolutely enjoy.
You're Traveling Internationally
Ehen you are making plans to travel out of the country; it might be a good idea to go through a travel agent. You will be able to ask a million questions. You can feel free to get all the information he/she has. The experienced know history of the places and all cultures and tradition and also know the native language of the country. In this way you can easily communicate with the inhabitant of the country.