4 Essential Pairs of Shoes Every Man Should Own
|
When it comes to shoes, men usually choose function over style. This is because unlike women who are conscious about their looks almost all the time, men value the purpose of what they are wearing, especially on their feet. If you ask a girl how many pairs of shoes she has and she might give you a three-figure answer-but when you ask a guy the same question, you'd be surprised if he already has more than 5 pairs in his closet.
But there are also instances when men end up buying shoes out of impulse, and this is because they were not sure about what they want while they were shopping. Hence, if you are one of these guys, then here's one thing to remember: a man only needs four pairs of shoes. Yes, only four.
So what are these four types of shoes for men?
Sneakers.
Sneakers are highly essential for men of all ages. These rubber shoes are very versatile-you can wear them to any event and stay in style. Sneakers are also the perfect shoes for casual outfits, and you can never go wrong with them.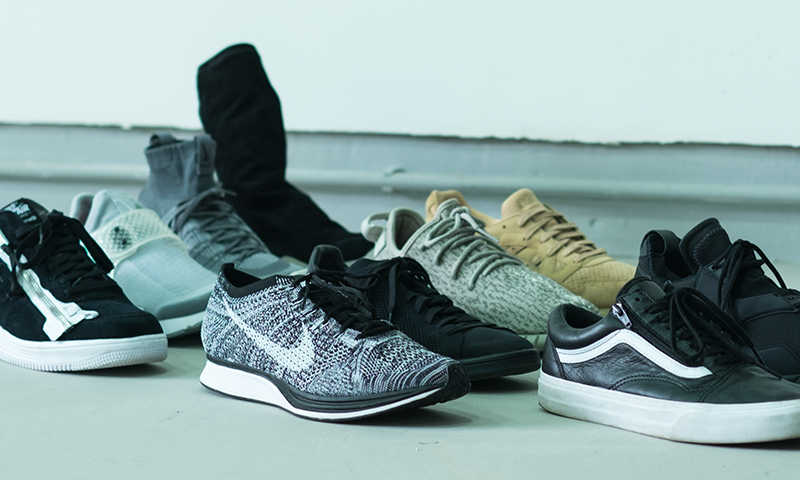 It is very important to have a pair of sneakers because this will serve as your everyday shoe. You can go anywhere with a pair of sneakers-run errands, go to work, and even to a party without having to change.
When shopping for sneakers, it may be great if you look at sole and cushioning. Your feet need to be comfortable when wearing sneakers, as you will be using these for a lot of walking and running.
Low-ankle leather shoes.
Aside from sneakers, you need to own a pair of leather shoes. The colour doesn't really matter, so long as you have a pair to use for certain occasions. Leather shoes are a must-have because they allow you to look prim and proper during certain situations, such as meetings, job interviews, and other formal gatherings. You can also look dapper without trying too hard when in leather shoes, especially when you match them with the right clothes.
Leather shoes also entail that you are a man who knows how to dress up-even if these occasions are totally rare.
Boat shoes.
Fisherman's shoes, as some may call it, are also an important pair of shoes to own. These shoes for men have become a staple thanks to their durability, comfortable structure, and timeless style.
Boat shoes are often made of leather and rubber. They are specially designed to withstand various weather conditions, including getting soaked in the water. Originally these shoes were worn by fishermen and outdoor workers, until they became popular pieces to complete the casual style.
While you may not always be fishing or doing outdoor activities, boat shoes can be used as an alternative to sneakers. They are also very comfortable to use when walking, and can be matched with casual and even semi-formal outfits.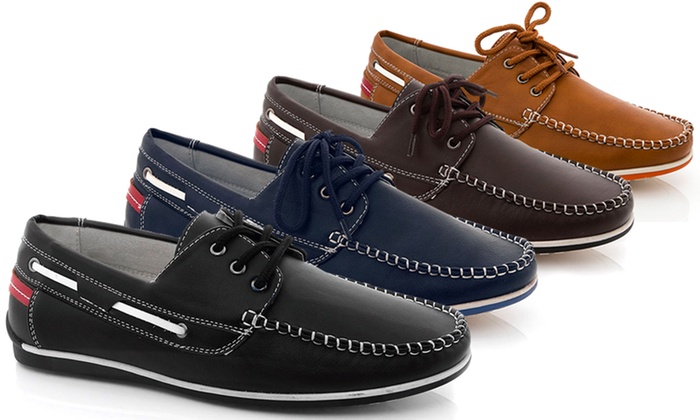 Boots.
Lastly, you also have to own a pair of boots in our closet. Boots are heavy duty shoes that allow you to walk and run in extreme climate conditions without being at risk to blisters and injury. These shoes also protect your feet from getting wet or injured due to their thick material. You never know when you are going to explore the great outdoors, and when you do, for sure you will need a pair of boots to keep your feet safe.
Boots are designed for functional purposes, but they have been incorporated with different kinds of men's fashion throughout time. If you're into the grunge and punk styles, then these shoes may come in handy too.