Best 5 Prank Ideas For An Unforgettable Stag Do Weekend In Krakow
|
If you have to organize your best friend's stag do, you have to make sure that it will be an epic party that groom will never forget. It's not about just his last weekend of freedom, it's about a lifetime experience! And for that, you have to keep in mind that never ever a stag do isn't the same without stitching up the groom. As a best man and organiser of the stag party, it is your duty to make sure that this will happen in some way or another.
But let's start at the beginning! First of all, you need to choose the destination! If you want an advice, Krakow – one of the largest and oldest cities in Poland – it may be the perfect choice. Actually, we guarantee you that Krakow it's one of the best and most popular destinations for the big event! And when it comes to pranks, it's even better!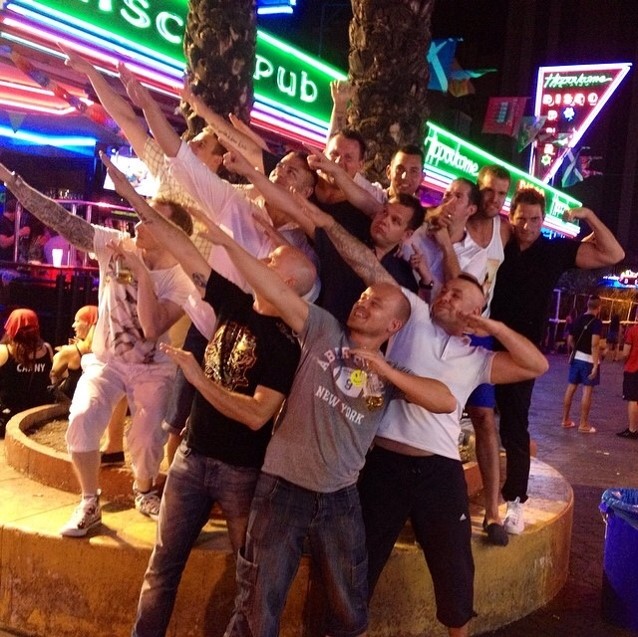 Take a look at these 5 best ways to stitch up the stag in Krakow:
Penny Farthing
Did you know that Krakow is one of the only places in the world that you can actually learn to ride one of these ridiculous looking Bicycles?
Make sure that the groom will not miss such an opportunity and you can be sure it will be epic to see him wobble his way around Krakow on the high wheeler.
Dog attack
Now let's see if the stag is really ready to face anything. Take him in some park just outside Krakow and expose him to a trained dog attack.
The stag will get kitted up in full protective gear by an experienced instructor and then it will be sent out on his own to the park to run or hide, before setting the attack dogs on him.
During this time, your group will have a lot of fun watching to see if the groom can escape unharmed from attack.
In the end, a man who can deal with such a danger, is more than ready to become a husband, isn't it?
Roly Poly stripper
Any wild stag party must involve strippers, lap dances, and booze! But what would you say if you could combine all of this with a good prank?
You just need to hire a really super size girl to come and entertain your groom with her moves. This big sexy lady can be the last adventure of the groom before the wedding, so make sure he will receive a lap dance just by the book.
Certainly, the stag group will have a lot of fun.
Female dwarf handcuff
If your stag have a serious sense of humour, this can be the best prank ever: an authentic female dwarf being handcuffed to your stag for a minimum of two hours!
Now that's a real prank! And the good part is that this fun add on can be included in an activity with the group on your stag weekend in Krakow.
Angry neighbour stripper
Now it's time to add on a little spice in your weekend! What is a stag do without the scent of a real hot stripper? But do not forget that this can also be a good opportunity to prank him, so hire an angry, but sexy, neighbour who came to your room and complain about the noise and then strip for your groom.
These were our ideas, now you only have to start organizing the big party! And if you need an extra help, visit the website eventhuse.co.uk. Certainly, you will find here the best deals for your best friend stag do!